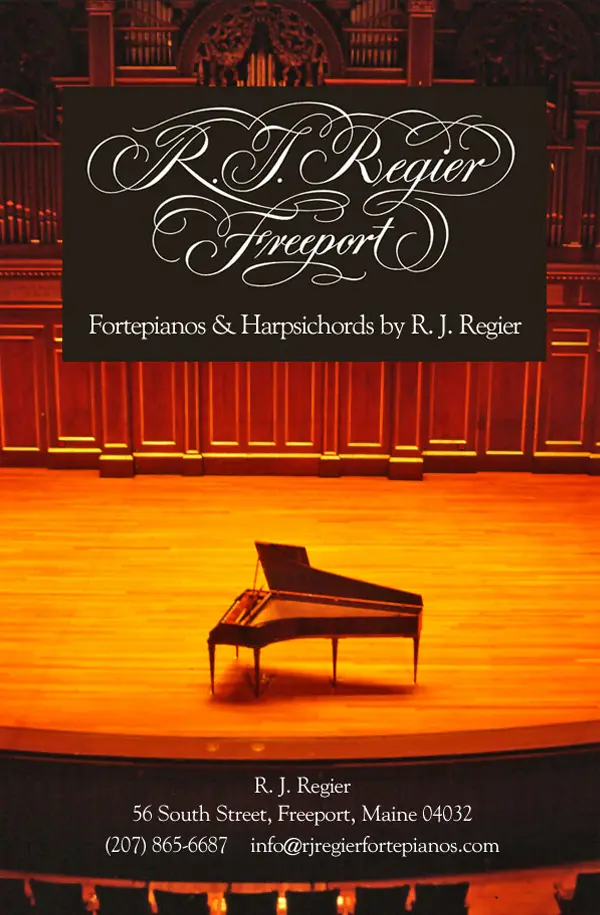 R. J. Regier Keyboard Instruments
Early keyboard instruments are the focus of the R. J. Regier workshop, where we:
design and build new fortepianos based on period examples,
repair, restore, and maintain old fortepianos and harpsichords,
lease instruments for concerts and professional use, and
tune and maintain instruments for performance and recording.
A passion for music, for sensitive handling of fine materials, and for excellence is shared by the craftsmen who work here.  Through musical understanding and artisan skill we strive to meet the demands of the players who are our customers.