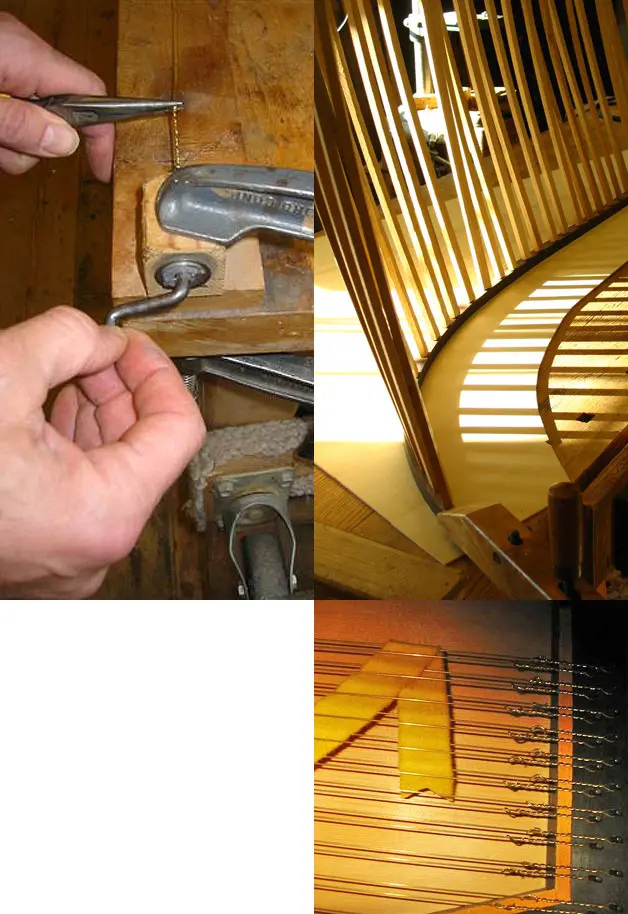 The R. J. Regier workshop is located in a rebuilt barn attached to an ell attached to a house. Within this archetypal Maine structure lumber and veneer are stacked and seasoned, sometimes for many years. Cabinetmaker's hand tools, benches, and machinery as well as equipment unique to musical instrument manufacture are near at hand. Harpsichords and fortepianos in various stages of construction or repair rest on wheeled carts for easy movement around the assembly area or into the listening room.
The workshop is not large and production is necessarily limited.  Our priority has always been to concentrate on a small number of designs and develop them rather than to make sequential prototypes.  Our first Flemish harpsichord was built in 1975, our first 5-octave fortepiano in 1977, and our first 6½-octave fortepiano in 1983.  As a design evolves, fine original instruments are examined and played, then visited repeatedly to be reminded of their musical character, flexibility, and feel.  Period instruments are our touchstones and our guides, however, we are not enslaved by their construction methods.  Both hot hide glue and certain parts cut out by laser have their place.  We make modifications in response to materials available today, to the North American timber species we prefer to use, to modern workshop practice, to customer request, and to what we hear.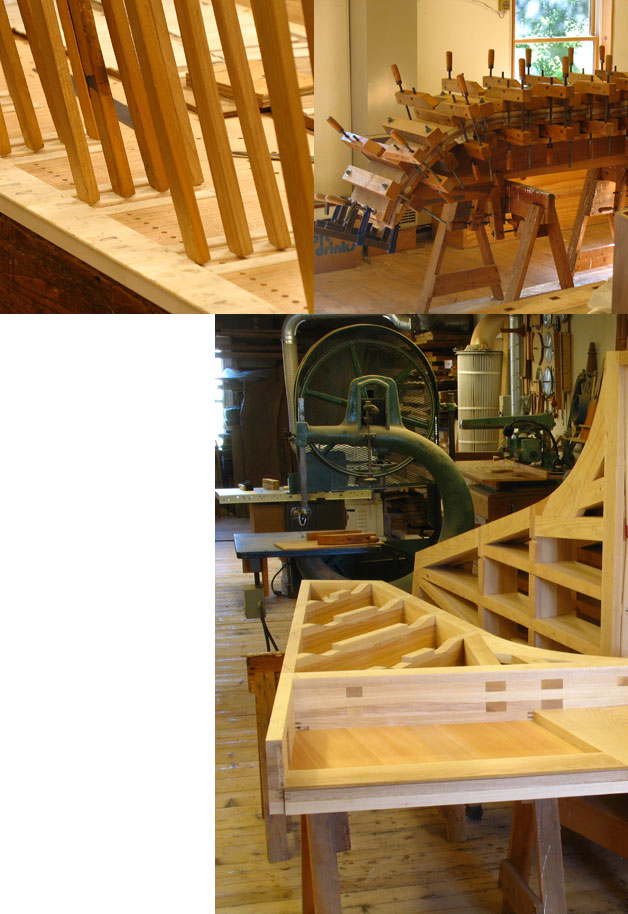 Careful workshop technique and familiarity with historical antecedents are important; so is experience with our instruments in use. We pay close attention to their stability, reliability, and maturation and to the observations of the musicians who play them.  We are proud to be making instruments that have become prominent in performance and on recordings, and significant to the players and institutions that own them.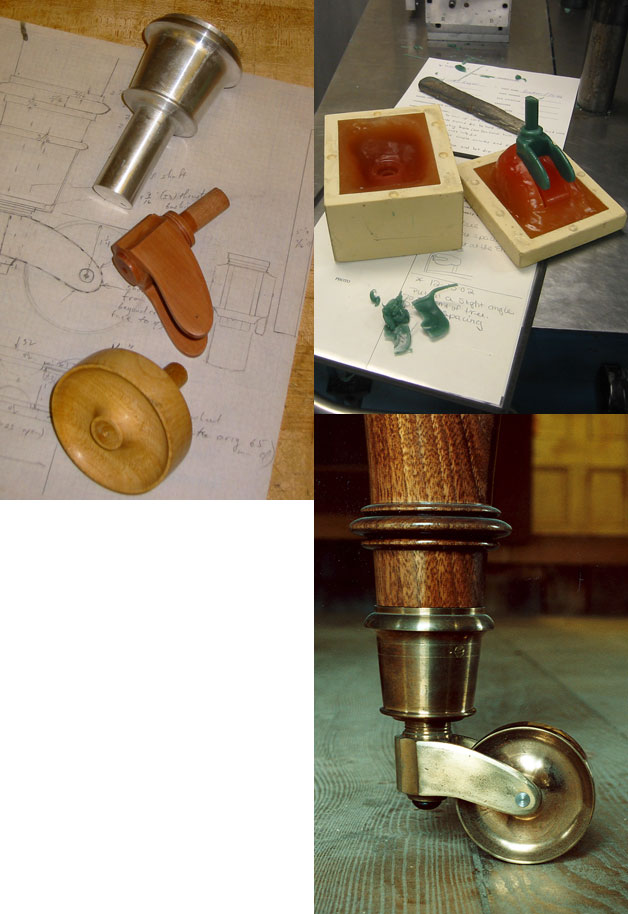 Musical instrument design marries art and science. Musical instrument construction, however, requires more prosaic layout, joinery, and material supply.  Finding appropriate wood and parts is one of the thorniest problems facing the modern builder.  Myriad components, some of entirely non-musical consequence, can take substantial effort to locate or fabricate.  Consider, for example, casters. Nineteenth-Century fortepianos are heavy and clearly intended to be rolled rather than carried.  Old casters are large enough to wheel across rough floors, they have a characteristic large offset so they pivot freely and permit the fortepiano to be steered, and they usually fit against a metal cup that reinforces the end of a wooden leg against splitting.  Hardware suppliers sell casters today, but of the wrong size or the wrong shape; although they function well, their use is a visual compromise.  Working with a New England foundry that specializes in an ancient, precision metal casting technique called the lost wax method, we make casters like those on period 6½-octave fortepianos.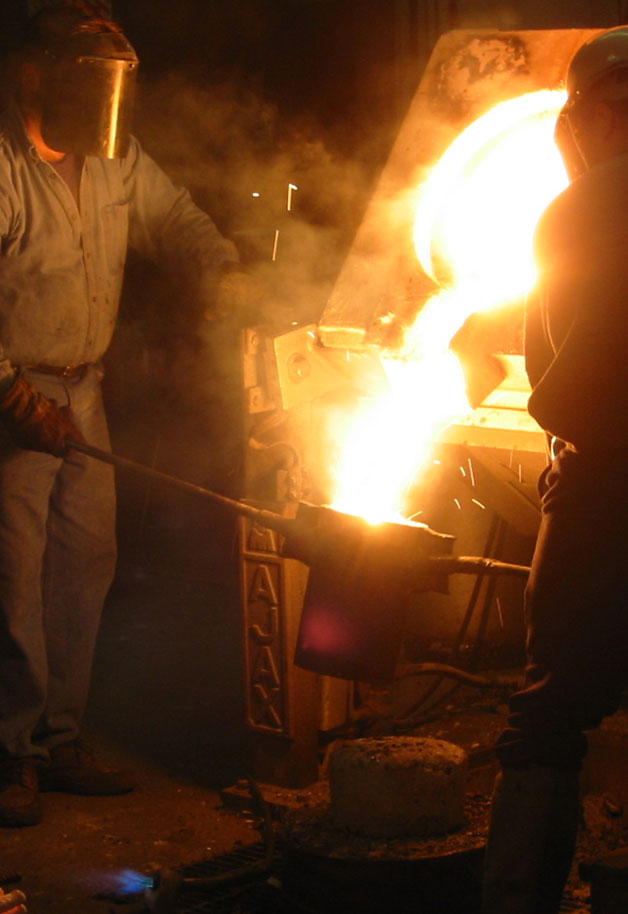 Lost wax casting is a lengthy process with numerous steps:
A model (or "master") is made of wood or some other material, or it can be an original casting. Three masters are needed for a caster: wheel, fork, and cup.
A mold is made of each master.
Wax is injected into the molds to make multiple, exact copies of the masters.
The wax copies are dipped repeatedly into a slurry of wet refractory clay that dries to form a rigid, heat resistant ceramic shell.
The ceramic shell is warmed, so the wax melts and runs out ("lost").
Molten bronze is poured into the ceramic shell, filling the voids left by the melted wax copies.
After cooling, the ceramic shell is broken apart releasing individual bronze wheels, forks, and cups.
Components are machined, assembled, and fit to individual fortepiano legs.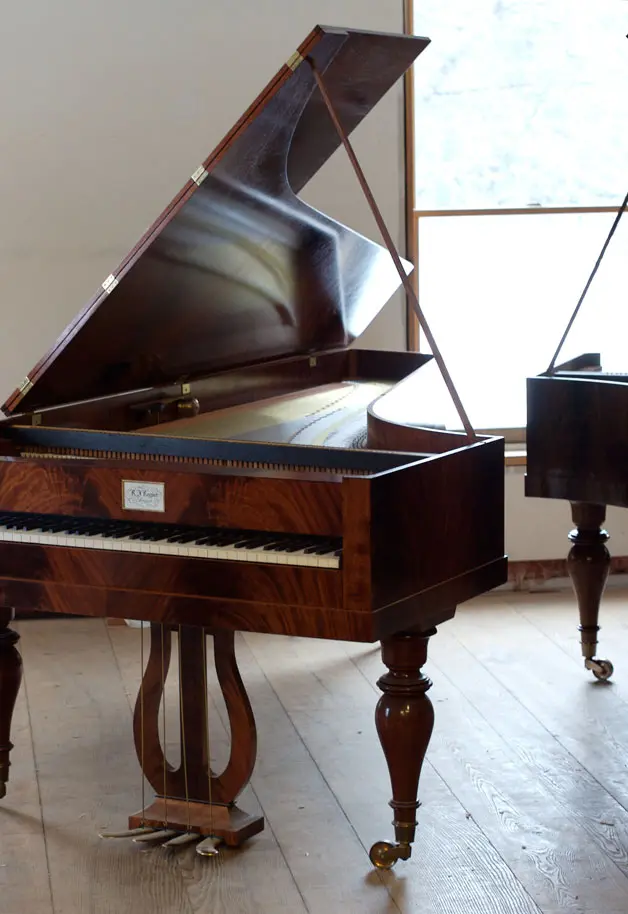 OWNERS OF INSTRUMENTS BY
R. J. REGIER
In addition to numerous individual players, the following institutions own fortepianos or harpsichords built in the R. J. Regier work shop:
Bates College, Lewiston, ME
California Polytechnic Institute, San Luis Obispo, CA
Case Western Reserve University, Cleveland, OH
Cornell University, Ithaca, NY
Dartmouth College, Hanover, NH
Dickinson College, Carlisle, PA
Hochschule für Musik und Theater, Hannover
Indiana University, Bloomington, IN
Juilliard School, New York, NY
Les Violons du Roy, Québec, Canada
Musée des beaux-arts de Montréal, Canada
Peabody Conservatory, Baltimore, MD
Queens College, Flushing, NY
Rutgers University, New Brunswick, NJ
Saint Olaf College, Northfield, MN
Schubert Club, St. Paul, MN
Sibelius Academy, Helsinki
Stanford University, Stanford, CA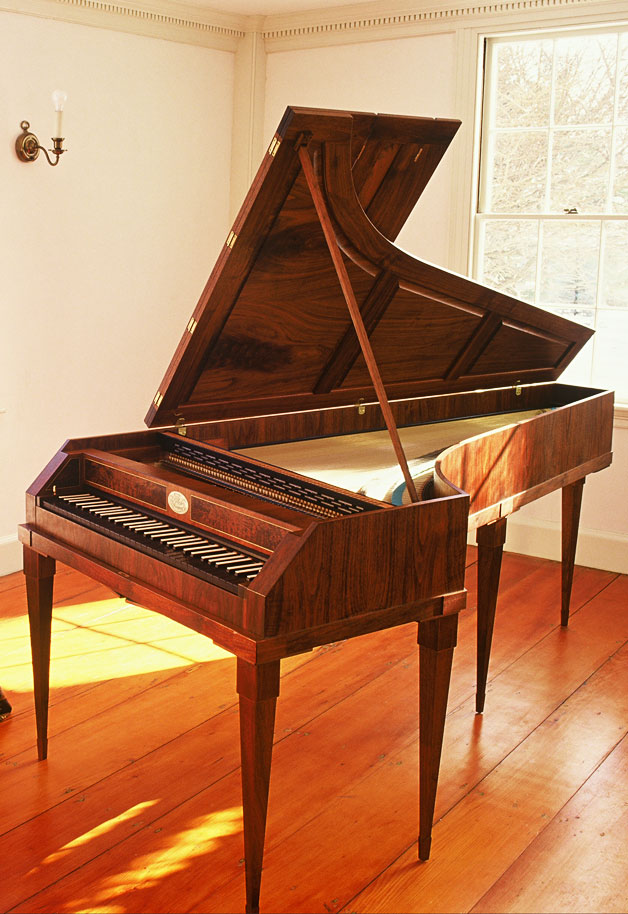 Sweet Briar College, Sweet Briar, VA
State University of New York, Purchase, NY
University of California, Berkeley, CA
University of Indianapolis, Indianapolis, IN
University of North Carolina, Chapel Hill, NC
University of Notre Dame, Notre Dame, IN
University of Washington, Seattle, WA
University of Western Ontario, London, ON
Washington University, St. Louis, MO
Yale University, New Haven, CT
GoDaddy Design Services
Photographs by Christopher Ayers, Andrea Botticelli, Kip Brundage, Amanda Kowalski, M. de Lesseps, Bonnie Durrance, R. J. Regier, Warren Roos, Pieter van Slyck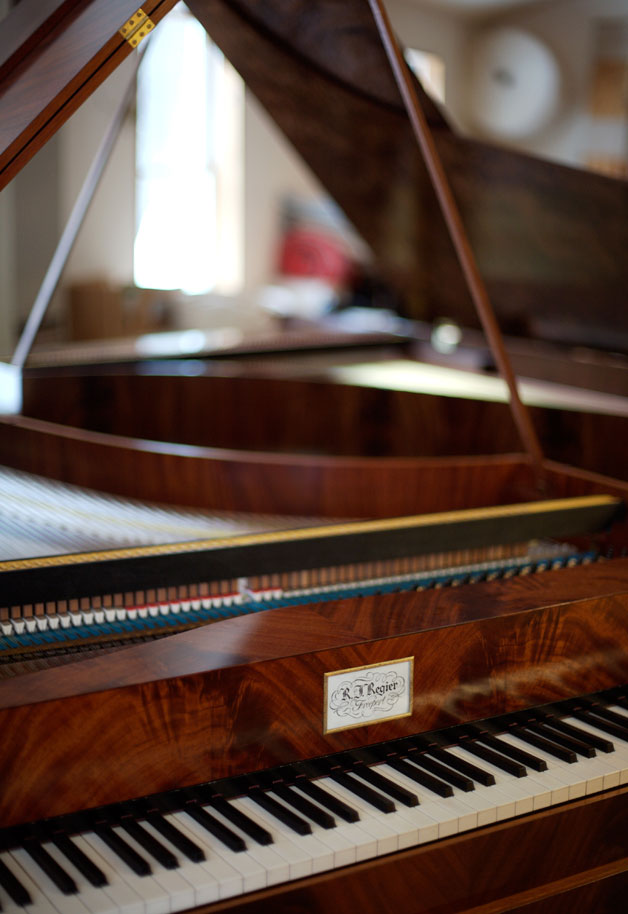 About fifty recordings have been produced using instruments from the R. J. Regier workshop including:
Bach family and contemporaries:
In Sara Levy's Salon. Rebecca Cypess, Yi-heng Yang, Raritan Players.

Sisters, Face to Face. Rebecca Cypess, Yi-heng Yang, Raritan Players.
Concerti No. 1, 4 and 5. Steven Lubin, soloist. Academy of Ancient Music

Horn Sonata, Op. 17 (with von Kruft horn sonata). Lowell Greer, Steven Lubin.

Sonata Op. 57, "Appassionata". Lambert Orkis. Three performances on fortepianos and modern piano.

Complete variations and sonatas for piano and cello. Lambert Orkis, David Hardy.

Various sonatas. Two of eight fortepianos used for the complete piano sonatas. Bilson/Beghin/Breitman/Dütschler/Meniker/van Oort/Willis.

Diabelli Variations (on fortepiano and modern piano). Edmund Battersby.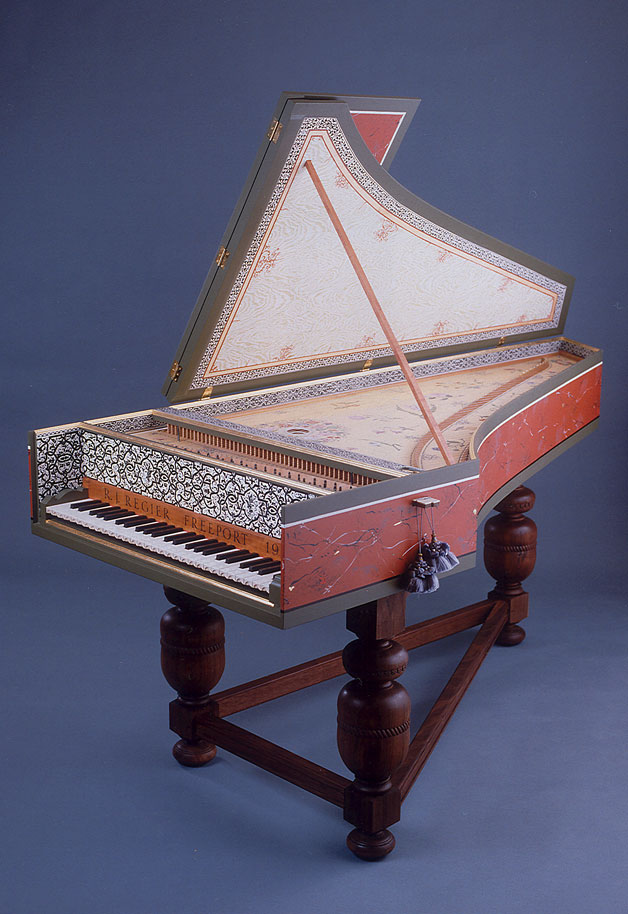 Sonatas, Op 24 for bassoon. Mathieu Lussier, Benoit Loiselle, Richard Paré.
Works for harpsichord. Shirley Mathews.
Complete sonatas and variations. Lola Odiaga.
Early concertos. Kristian Bezuidenhout, soloist. Freiberg Baroque.

Piano trios, Op 49 & 66. Muzijevic, Beths, Slowik.
Francesco Molino, Ferdinando Carulli, Mauro Giuliani
Italian Nocturnes, works for fortepiano and guitar.  Duo Firenze.
Concerti: A major, K. 414; Eb major, K. 449; Bb major, K. 450; d minor, K. 466; Cmajor, K. 467; A major K. 488. Steven Lubin, soloist.  Mozartean Players.

Piano Trios, Quartets. Steven Lubin, Mozartean Players.
Sonatas, K. 310 & 333; Beethoven, Op. 10/2 & 2/1 David Hyun-su Kim.

Songs. Suzie LeBlanc, Yannick Nézet-Séguin.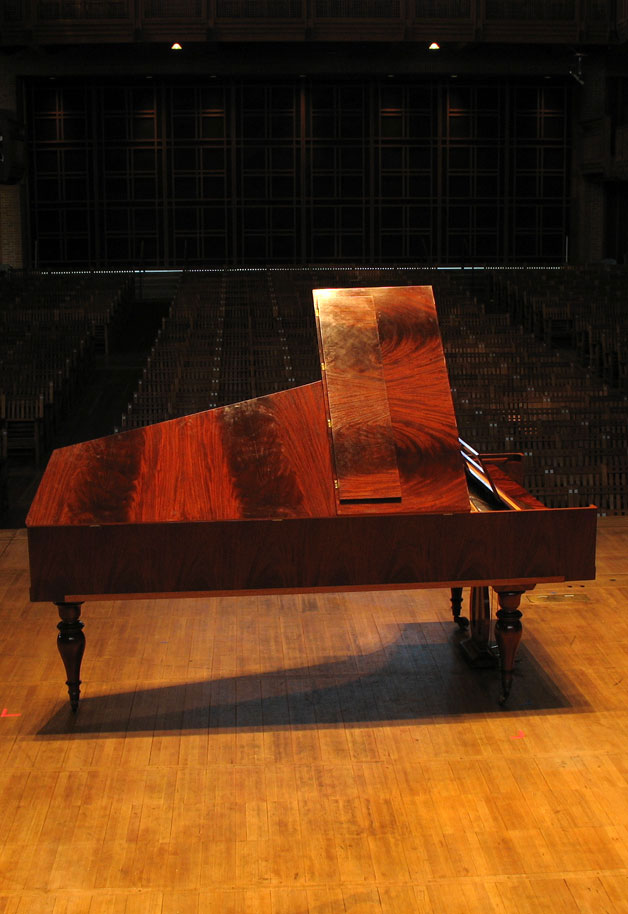 Moments Musicaux; sonatas: a minor (D.537), G major (D.894). Seth Carlin.

Die schöne Müllerin. Sanford Sylvan, David Breitman.

Piano trio in Bb, Op. 99. Mozartean players, Steven Lubin.

Piano Trio in Eb, Op. 100. Castle Trio, Lambert Orkis.

Schwanengesang (with Dichterliebe, Robert Schumann). Max van Egmond, Kenneth Slowik.

Sonatas, Eb major (D.568) and A major (D664). Seth Carlin.
Songs. Arleen Auger, Lambert Orkis.

Trout quintet, seven songs. Academy of Ancient Music, Steven Lubin, John Mark Ainsley.

Works for four-hands. Seth and Maryse Carlin.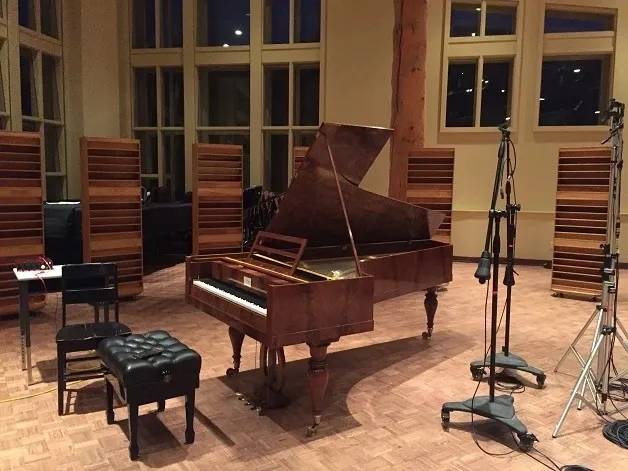 Carnaval, Op. 9; Fantasie, Op. 17. Chi-Chen Wu.

Carnaval, Op. 9. David Hyun-su Kim.

Kreisleriana, Op. 16, with shorter works by Frederic Chopin. Edmund Battersby.

Liederkreis, Op. 39; Dichterliebe, Op. 48. William Sharp, Kenneth Slowik

Papillons, Op. 2; Novelletten, Op. 21; Clara Schumann Soirées musicales, Op. 6; Czerny variations, Op. 33; Schubert sonata, A major, D664. Andrea Botticelli

Piano quintet, Op. 44; piano quartet, Op. 47. Smithsonian Chamber Players, Lambert Orkis.

Violin sonatas, Op. 105, 121 & WoO. 2. Nicholas DiEugenio, Chi-chen Wu.
Songs (Beethoven, Hensel, Hummel, Mozart, others). John O'Brien, Louise Toppin.